Carol Duffy
Carol Duffy: ICP, IAHIP, IACP, is an accredited psychotherapist and supervisor. With over a decade of experience, she has worked in a number of community and clinical settings, providing psychotherapy to both adults and adolescents.
Her approach to supervision emphasises the adolescent developmental continuum, implicit needs, theoretical integration, effective interventions, and parental strategy work. Ethical decision-making, safeguarding and risk management are prioritised, coupled with nurturing the therapeutic use of self, and integrating a style of contact that is developmentally appropriate, supportive, and meaningful.
Her core training is in Adult Psychotherapy, with a Post Qual. Dip. in Adolescent Psychotherapy, and an MA in Integrative Psychotherapy and Play Therapy. She has trained in trauma-informed approaches, including Sensorimotor Psychotherapy and EMDR, and trained as teacher of complementary practices like Yoga, Mindfulness, and the MBSR programme.
Carol currently has a private practice in Meath, and offers supervision in-person and online.
(086)8058622
cduffy@sagecounselling.ie
https://sagecounselling.ie

Mary Synnott
Mary has many years' experience of working in the Mental Health Service. Currently working within a multidisciplinary team in the Child & Adolescent Mental Health Service in the role of Clinical Nurse Specialist/ Psychotherapist.  Mary has extensive experience in working with young people and families and dealing with a range of mental health difficulties. Mary has worked as a counsellor in the student counselling Department of Limerick University. Mary also maintains a private practice in Blackwater, Co. Clare 15 minutes from Limerick City. Working with adolescents, parents, families, couples and adults.
Mary qualified as a psychotherapist from The Tivoli Institute and holds post graduate diplomas in Counselling of Sexual Trauma, Relationship Counselling and Systemic Family Therapy Facilitation. Certified in Parents Plus Parenting Workshop Facilitation. Mary holds a Masters in Adolescent Psychotherapy and is an accredited member of IAHIP (Irish Association of Humanistic & Integrative Psychotherapy) also accredited as a Psychotherapist and Supervisor with IACP (Irish Association of Counselling & Psychotherapy). She has also undertaken specialist training in Family Based Treatment of Eating Disorders and in working with neurodivergent clients.
An experienced supervisor, Mary offers both in-person and online supervision sessions. She supervises cousellors and psychotherapists who are working with children, adolescents, parents and adults.
Phone: 087 8332986
Email: mary@marysynnott.com
Gina Dermody
Gina provides face to face and online supervision. Supervision is provided to student therapists working with adolescents and families.
Gina has a specialism in adolescent therapy.
Phone: +353 87 991 3179
Email: adolessence1@gmail.com
Website: www.adolessence.ie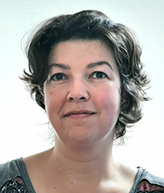 Cliodhna Ryan
Cliodhna Ryan is an IACP accredited Supervisor based in Cork City and Skibbereen and also available for online work.
She has a specialism in Adolescent Psychotherapy. Other areas of interest and experience include the care system and matters relevant to working with organisations.
Cliodhna is available by email cliodhnamaryryan@gmail.com and phone 087 7921316